Dolomite Processing Plant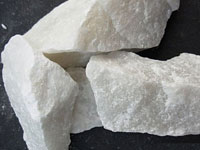 Dolomite is kind of carbonate mineral which includes iron dolomite and manganese dolomite. Calcined dolomite can be processed to make dolomitic limestone which is of good White, strong adhesion, coagulation power, Fire-resistant, heat insulation. In these

info@yfmac.com

+86-371-64628852
processing equipment
For dolomite mining and crushing to required fineness, we usually use the Jaw Crusher as the first dolomite crusher equipment and the Impact Crusher or Cone Crusher is usually used as secondary or tertiary dolomite crushing machine. In the whole dolomite crushing plant, we use Vibrating Feeder to transport the materials to specified machine. Vibrating Screen machine can separate the kinds of finished products.
GET PRICE AND SUPPORT
Fill in this form or click the service online, all questions will be answered.