Feldspar Stone Crushing Plant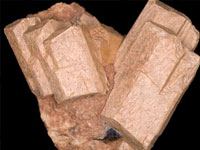 Feldspar is the name given to a group of minerals distinguished by the presence of alumina and silica (SiO2) in their chemistry. This group includes aluminum silicates of soda, potassium, or lime. It is the single most abundant mineral group on Earth. Th

info@yfmac.com

+86-371-64628852
processing equipment
Typically, jaw crusher is used in the primary crushing, and the impact crusher is used in the secondary crushing. Usually, according to the quarry conditions, mobile crushers are also used in the feldspar quarrying. This whole process can form a closed circuit for aggragates.
GET PRICE AND SUPPORT
Fill in this form or click the service online, all questions will be answered.