In 2017, New Zealand customers signed a cooperation agreement with us to purchase two SMH120 full hydraulic cone crushers for crushing limestone, the equipment were put into operation smoothly, and the final finished product was used for road repair.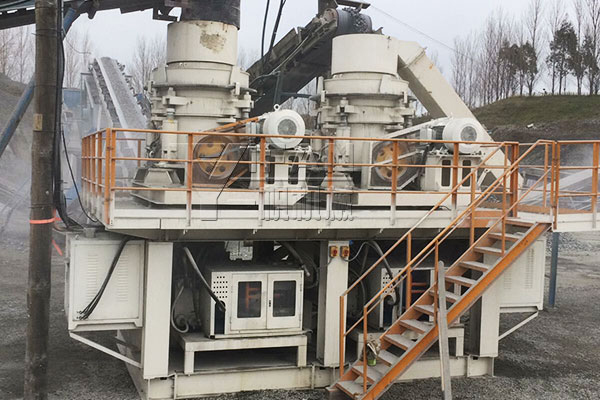 These machines had been running for two years, with stable performance and excellent production capacity. They meet the customer's production demand and brings considerable profits to the customers. The customer strongly praises the quality of Zhengzhou YIFAN hydraulic cone crusher. As early as 2008, the customers had purchased crushing production line from Zhengzhou YIFAN. This time, they purchased two hydraulic cone crushers to increase production, customers said that they will always cooperate with YIFAN in the future.
Excellent product quality and intimate after-sales service makes customers have no worries, YIFAN brand is trustworthy.
SMH series full hydraulic cone crusher absorbs the world's advanced crushing technology and is suitable for crushing hard and medium hardness of various ores and rocks. Hydraulic cone crusher adopts hydraulic adjustment, which greatly enhances the degree of automation. If you need efficient limestone crusher, please contact us for free quotation.