Zhengzhou YIFAN has successfully built the 250t/h granite crushing and screening production line in India .The production line with uniform discharge granularity, it meets the needs of customers. The customer gave us a good evaluation.
Granite is highly stable and compact. It is usually divided into two or three stages during the process. The 250t/h granite crushing and screening line, we have equipped with ZSW4913 vibrating feeder, PE800X1060 jaw crusher, CCH651EC hydraulic cone crusher and 4YK1860 vibrating screen.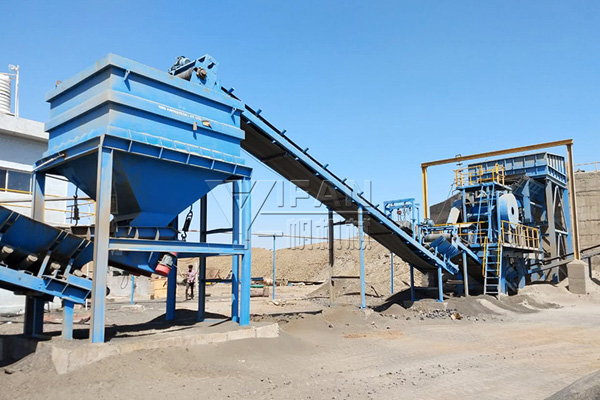 The process flow of the granite production line is that the large stones are transported to the jaw crusher through the vibrating feeder for primary crushing, then the gravel is transported to the cone crusher for secondary crushing, and then sieved through YK vibrating screen. Finally, the output size is 28mm, 22mm, 12mm, 8mm. YIFAN crushing and screening production line has the characteristics of high production efficiency, low production cost and reliable performance. In the future, YIFAN will try its best to make the crushing and screening products with higher cost performance and better serve customers.