With the increasing expansion of internet application in China, YIFAN Machinery has developed CV series sand making machine successfully based on advanced foreign technology, which can compare favorably with German sand maker. As a professional sand making equipment manufacturer integrating research, production and supplying, our CV series sand maker can represent domestic seventh generation sand making equipment.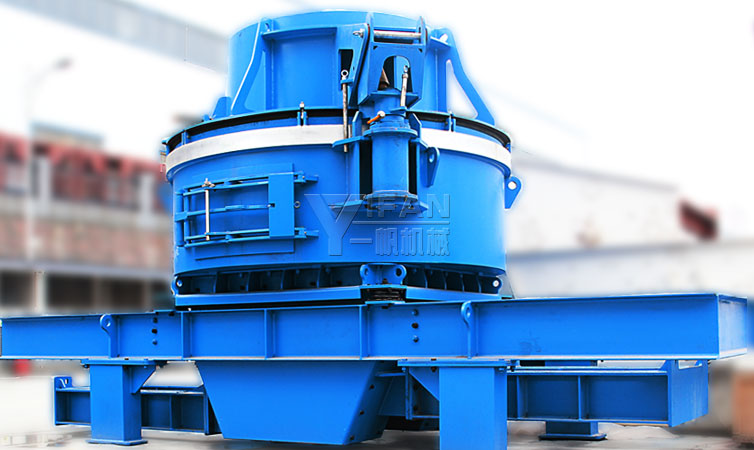 CV series sand maker can realize shaping effect for stone materials. Its whole crushing process can reach the most advanced technological level no matter it matches with jaw crusher or impact crusher. Compared with ordinary sand makers, CV series sand maker has larger feeding granularity and size. In this way, big materials can enter the machine smoothly, and the finished sand can have better quality. These are the remarkable effects of CV series sand maker.
As for production capacity, the output of only one machine can reach 800 tons per hour. Our patented technologies like circle impeller, lubricating rotor with thin oil, and waterfall feeding make it have large capacity, low consumption and high automation degree. This achievement cannot be realized without the long-term research of YIFAN specialists for foreign technology and domestic market condition.
YIFAN Machinery has realized the importance of technology patent during our long-term development process. Only by mastering core technology can we have our own place in severe market competition, just like our sand maker standing in international sand making equipment market.