The whole crushing process usually includes several steps, among which primary crushing and secondar
The international recognition of China crushing equipment cannot be achieved without the great research and development efforts for decades. As we all know, mining equipment industry has high technology requirements large market demands. With the increasingly fast development of developing countries, domestic mining equipment industry will be confronted with more market opportunities in the future. At the same time, machinery equipment suppliers in China should also advance with the times and innovate constantly in the situation of large market demands. It is innovative research spirit that makes YIFAN Machinery stand erectly for many years.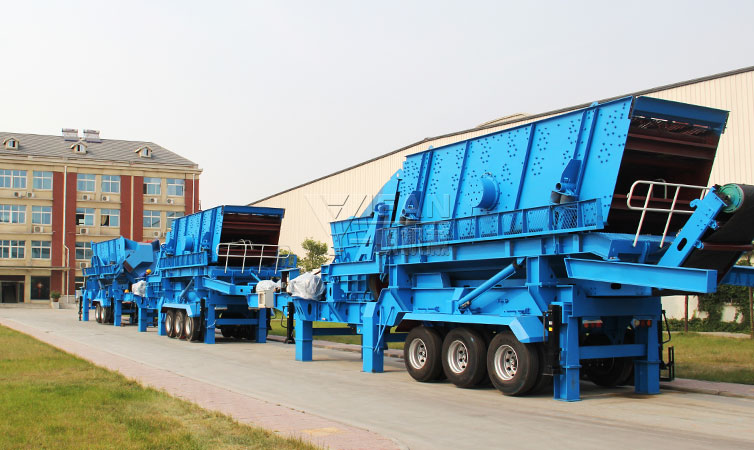 As one of our representative products, mobile crushing plant is a significant mark of China mining equipment. With the constant development of new rural reformation, urbanization construction and urban transportation, construction waste recycling equipment represented by mobile crushing plant has also entered into a high-speed development era.
The development of our company has experienced a lot of dilemmas and efforts, from relying on foreign production technology to breaking its monopoly situation. Thanks to these experiences, we can realize our present achievements. With the proposition of environmental and recycled economy, domestic mining machinery manufacturers spare no efforts in developing the using field and innovative application of crushing equipment to open its market in China. YIFAN Machinery has municipal level R&D centre. In addition, we also constantly expand production base and strengthen independent research ability. And we have received a series of advanced technology achievements. It is believed that the green, large-scale and intelligent development direction of our crushing equipment will promote the sound development of China mining machinery market.
Zhengzhou YIFAN Machinery is professional manufacturer specialized in producing crushing equipment, sand making machine and construction waste recycling equipment. Especially our mobile crushing plant, which is far ahead equipment manufactured by other suppliers and has been reported by CCTV. We believe that YIFAN Machinery will develop better in the future with the great efforts of every member.